Skip Navigation
Website Accessibility
Low in store inventory, may be subject to change
BERNINA 500 E
Conditional
Quantity:

This item is not available for purchase online. Please call 812-323-2665 to order.

Don't let this products 'out of stock' status get you discouraged. Give us a call and we will order you one :) - (812)-323-2665
Embroidery only machine -

Limited quantities available
More space for bigger embroidery Projects

Jumbo bobbin to embroider longer

Edit embroidery designs via touch screen

Position your design exactly where you want

Achieve finest embroidery results

More space for creative freedom

Handle big projects with ease

Comfortably create endless designs

Re-designed embroidery module
The extended freearm offers 8.5" right of the needle. Enjoy a large embroidery area of 15.75" x 6.5" to bring your embroidery ideas to life. With the Enhanced Editing Functions you can realize your ideas directly on screen and use your creativity to create new designs. Use Pinpoint Placement to position your design precisely: select two points and match them with the markings on the hooped fabric.
Edit your designs with ease
Simply undo & redo steps
Edit designs as a group or break apart
Customize the stitch-out sequence
Automatic features save time
Automatic thread cutting
Press a button to lift the foot
Press a button to cut your thread
The automatic thread cutter operates three steps in one: cuts the thread, lifts the needle and raises the presser foot.
.


Perfection is the new standard!

The Thread Away Mode pulls the threads down to the underside for clean embroidery results on the top.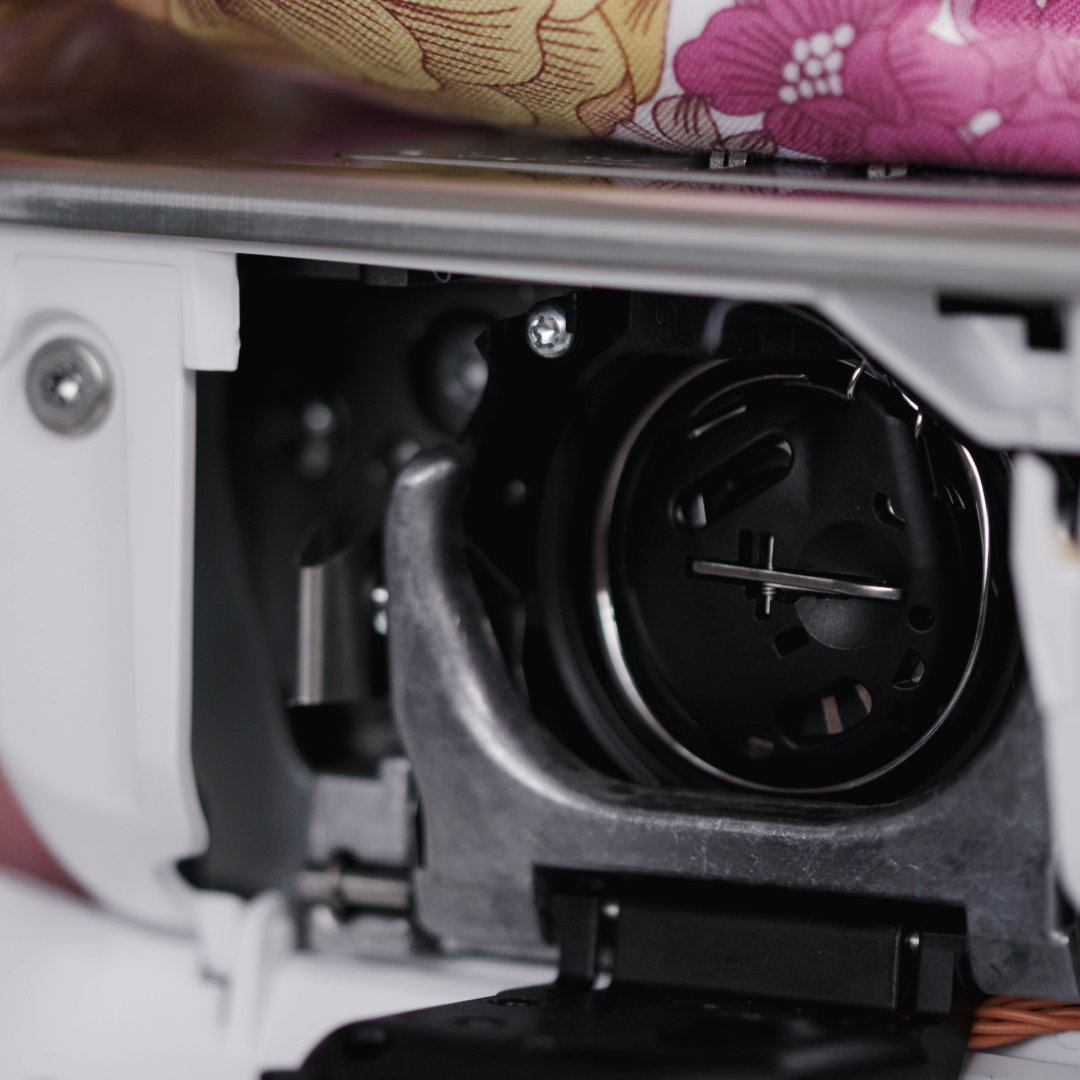 Finest embroidery results for you
Perfect stitches, fast & quiet
Jumbo bobbin to embroider longer
Frontload the bobbin with new thread
Easy design positioning
Position designs easily and precisely
No need to use the template anymore
Perfect results in short times